New York State Outdoorsmen Hall of Fame Autumn 2019 Newsletter
Annual Meeting
Annual Meeting for the New York State Outdoorsmen Hall of Fame will take place on: Wednesday, October 30, 2019, at the Onondaga Lake Parks Administrative Office, 106 Lake Drive • Liverpool, NY 13088
The meeting will start at 7:00pm
The main purpose of this annual meeting is to elect the Board of Directors and Officers for 2020. It is important that we have a quorum at this meeting to hold an election. Please respond if you will be attending, so we can plan on refreshments. You can send an email to wowelko@juno.com (include NYSOHOF Annual Meeting in the subject line).
Nominations for the Board of Directors
If you are interested in serving as an officer or on the board of directors of the NYSOHOF, please submit your name qualifications and contributions you offer to either the chairman of the Nomination Committee – Chuck Parker at aparker@twcny.rr.com , or to Stephen Wowelko, President at wowelko@juno.com .
Annual Induction Banquet 2019
More than 150 people attended the NYSOHOF Annual Induction Banquet on April 27, 2019. We had a very qualified class of eleven inductees that were honored at this event.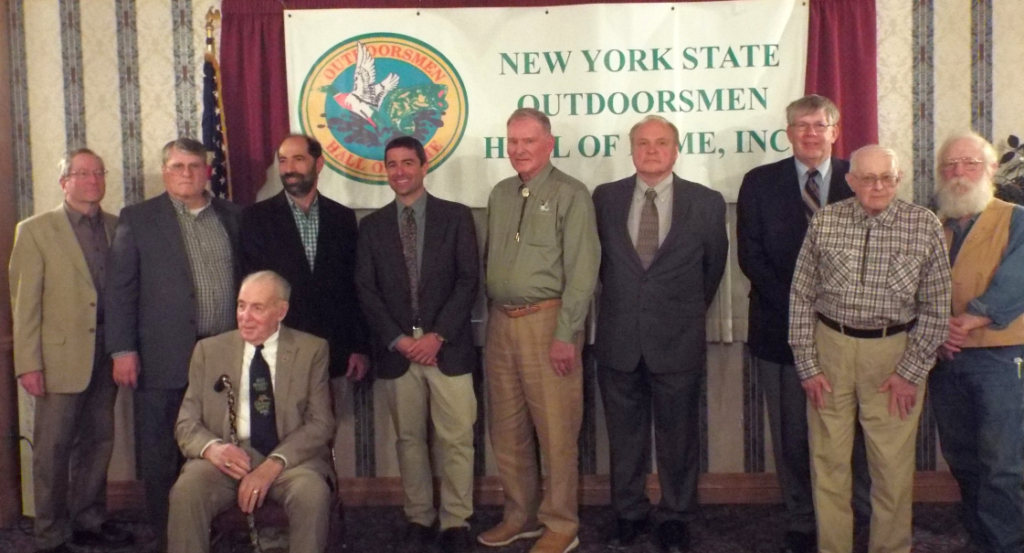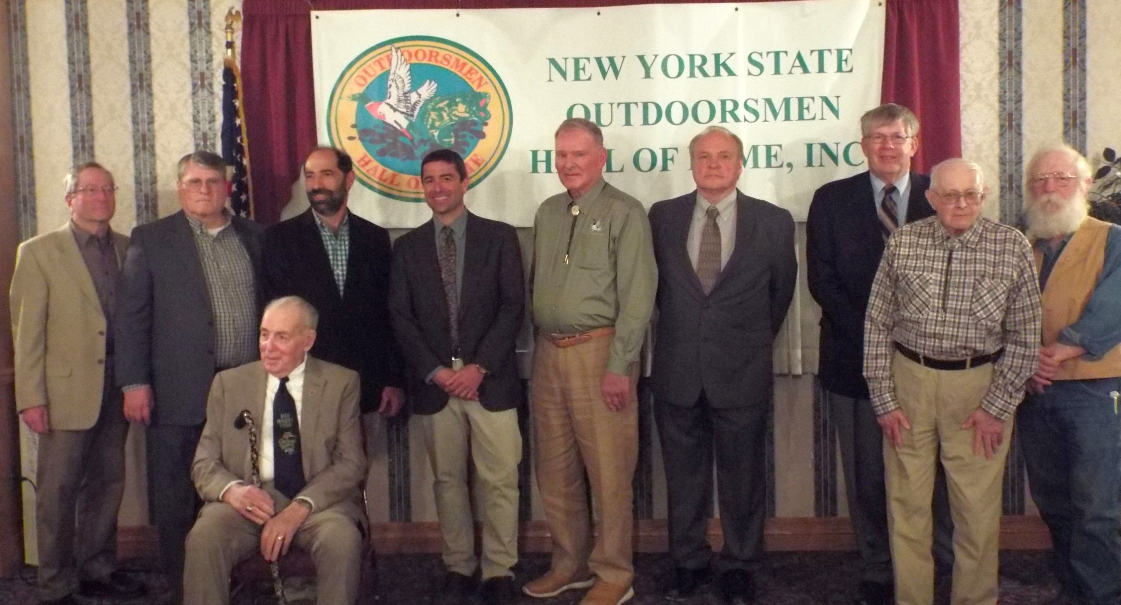 To recap, the following were inducted in 2019:
Tom Hughes Paul Hudson Chris Nutter Jim Farrell Jack Bouquin Andrew Jeski Tom Schneider John A. Patane Bill Conners Ed Gardephe Kenyon Simpson
William Lloyd received the Dave Pierce Memorial Award.
Donations – Can You Help?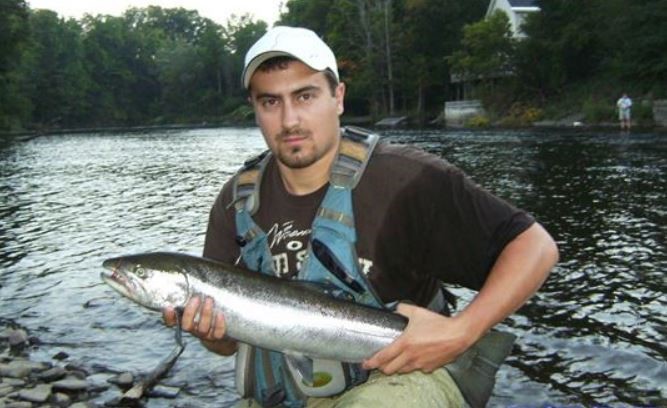 The NYSOHOF is looking for donations and prizes to help us raise money to keep the association financially sound. We are looking for anything we can use as a prize for our annual drawing. Donations can include gift certificates, fishing charters, hunting outings, prints, paintings, outdoor equipment or fishing tackle. Any donations we receive will be recognized at our annual induction banquet. In the past few years we have had some very generous members offer great prizes. We can't keep the association going without help from our members. Please let us know as soon as possible if you are able to make a donation so that we can organize our only fundraising raffle and print the tickets by the end of the year.
Challenge to the 2019 class of Inductees
When you were inducted into the New York State Outdoorsmen Hall of Fame in 2019, the board of directors of the Hall Of Fame offered you a challenge for the next year. You were inducted into the Hall of Fame because of your "giving back" activities and because someone thought it was important enough to take the time to put together a nomination for you.Some of you have already stated that you know of more deserving people than yourself that should be in the Hall of Fame. At our Annual Induction Banquet you were challenged to go out and put together a nomination for future inductees. You are encouraged to continue your work of giving back by doing this for future inductees.
Nominate Inductees for the Class of 2020
The board is continually trying to improve the nomination process. This year we removed the nomination cover form from our website replacing it with instructions on how to have the form sent to the person submitting the nomination. This will serve two purposes. First, it will ensure that if more than one person is nominating the same person they can work together on the nomination. Secondly, it will give us an opportunity to give detailed instructions on what is required for a nomination, follow up on the progress of the nomination, and offer help and advice early in the process.
Although we have inducted many qualified sportsmen in our Hall of Fame, there are many more out there that qualify for induction. I'm sure we all know of at least one such person. Now is the time to start putting together their nomination for next year. I challenge you to do it! The deadline for submitting a nomination is January 31, 2020.
If you would like to nominate someone to NYSOHOF, please email sfcf@tds.net or nysohof@gmail.com and request the nomination form.
Inductees of the NYS Outdoorsmen Hall of Fame Continue to Give Back
By Scott Faulkner
Sportsmen and Women, NYS DEC Officers of Regions 6 & 7, County Sherriff's Officers and Inductees of the NYS Outdoorsmen Hall of Fame of Madison and Oneida Counties, participated in the annual Youth Goose Hunt weekend, September 21st & 22nd, 2019; This was our 9th year to hold this event. We take out the youth, but also offer the chance to any women that would like to participate in this event. This year we had 14 youth sign up for this event. We held a hunting safety day the day before the event. The youth are given a instructions and shown a demonstration on safe goose hunting. They also were allowed to shoot some clay pigeons just to get the feel of a moving target. They are then teamed up with their mentors for the hunt the next day. The second morning of the hunt, 2 groups of youth hunters and mentors went out to hunt geese. All of the youth harvested a total of 54 geese during the morning hunt. One group alone harvest 48 of them. They all enjoyed the time they spent hunting geese. There were plenty of geese to shoot at this year. One group that morning had well over 200 geese come to their setup, but only a few were harvested. As one young hunter said "I needed two boxes of ammo instead of one". One mentor took out a group of youth to hunt ducks as it was also Youth Waterfowl weekend. The kids all had a chance to harvest a duck but found out they move pretty fast and are tough to hit. They had a good time as well.