Will Elliott a True Sportsmen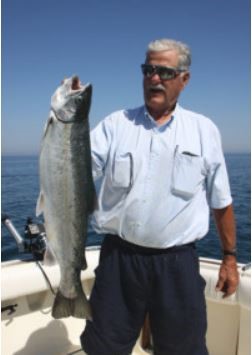 A board member's passing
Will Elliott, a vice president of the NYSOHOF passed away in May 2018. Elliott, the outdoor writer for the Buffalo News for 30-plus years, was a teacher and educator all of his life. He was an English teacher for over 33 years, passing along his conservation values along the way and running a fish class for many years to pass along his intimate knowledge to others.
He wasn't afraid to take on the tough issues either, whether it was with his weekly column in the Buffalo News or a regular column in NY Outdoor News. He was constantly taking on conservation issues on behalf of the average person. He was a strong proponent for crossbow use and truly believed it was another viable tool to hunt in New York. He made a difference. He was recently recognized by the NY Conservation Officers Association with its "Press Award" for his dedication to outdoor ethics and for his support of the mission of the Conservation Officers in NY.
He was inducted into the New York Outdoorsman Hall of Fame in 2011. He had been an officer, director, and president of the NYS Outdoor Writers' Association. Although he received many awards through the years, Will didn't do anything for accolades but preferred to be behind the scenes, always working for the greater good. He served on the Board of Directors of the NYSOHOF and was first Vice President at the time of his death.