NYSOHOF Annual Induction Banquet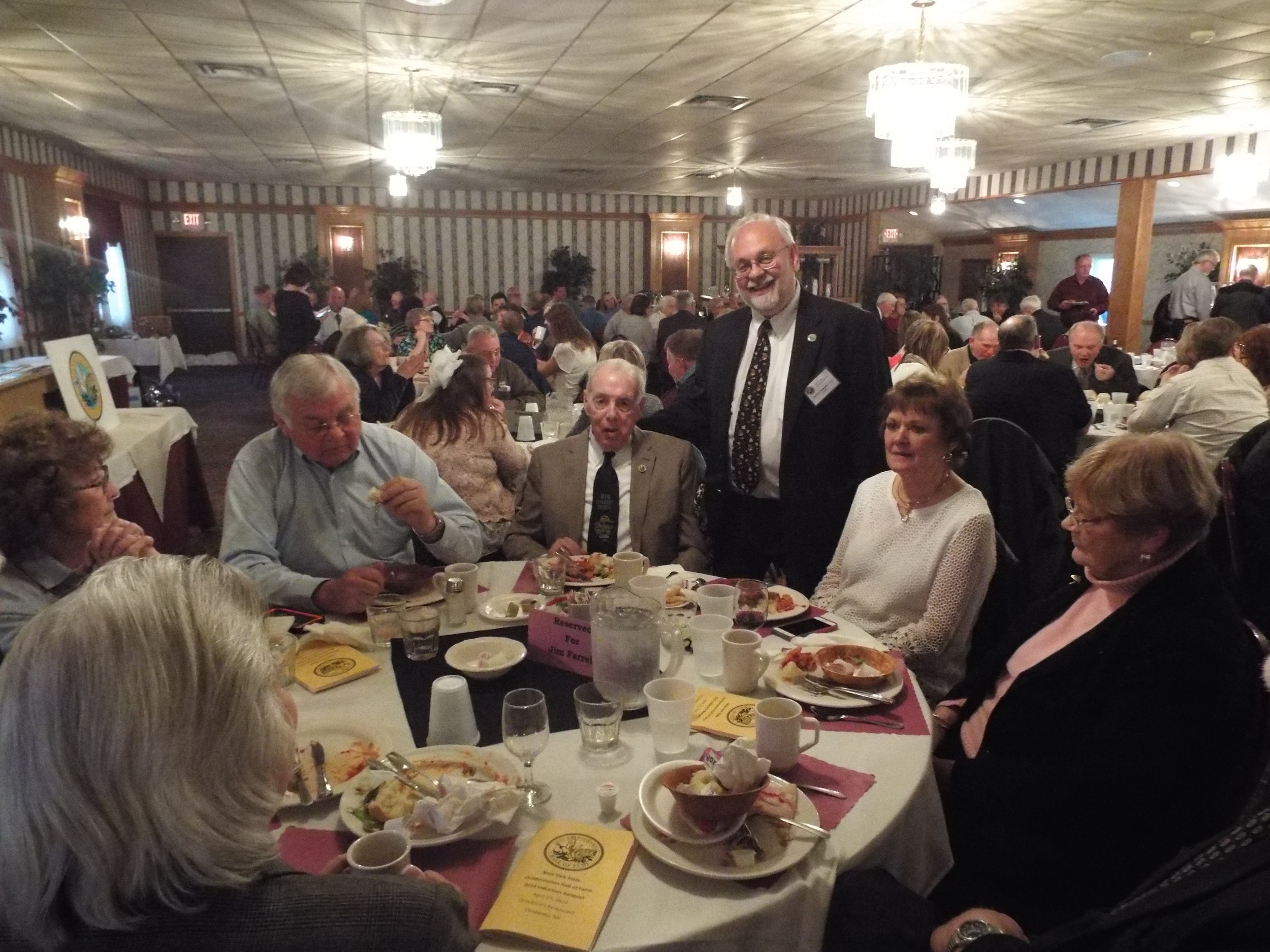 Every year the NYSOHOF holds an induction banquet to formally announce and celebrate new inductees to the Hall of Fame.
All of the inductees are presented with a plaque. Door prizes and raffles tickets are sold to help fund the NYSOHOF.
The banquet is generally held in the on the last Saturday of April at Theodore's Restaurant, formerly the Rusty Rail Restaurant, 3231 Seneca Turnpike (Rt. 5) in Canastota.
The dinner is open to the public and guests, current members of the NYSOHOF, and interested parties are encouraged to attend.
2020 Induction Banquet Update - Cancelled
The Board of Directors met last week and decided that it will not be feasible to hold the 2020 induction banquet this year.
We were concerned for the health and safety of our inductees, many of whom are elderly.  In speaking with several inductees and board members, they stated that they would not be able to attend the event due to potential health issues.
In addition, the restaurant where we were going to hold the event is still limited to a max of 50 people.
Our Board of Directors discussed our options and came to a difficult decision to cancel this year's dinner.
The Board came up with an alternative method of presenting the 2020 inductees their plaques.  We will contact the inductees and those who nominated them and offer to have a board member present the plaque to them in person at a place of their choice or send it directly via mail if this is their preference.
All 2020 inductees will be invited as our guest to the 2021 Annual Induction Banquet and recognized with a write-up of their accomplishments in the 2021 banquet program book.
Until we meet again, stay safe
The Raffle will be drawn sometime this month of September. We will announce the winner on the website and in a email to all members
Directions to the Theodore's Restaurant
3231 Seneca Turnpike, Canastota, NY 13032