NYSOHOF Annual Induction Banquet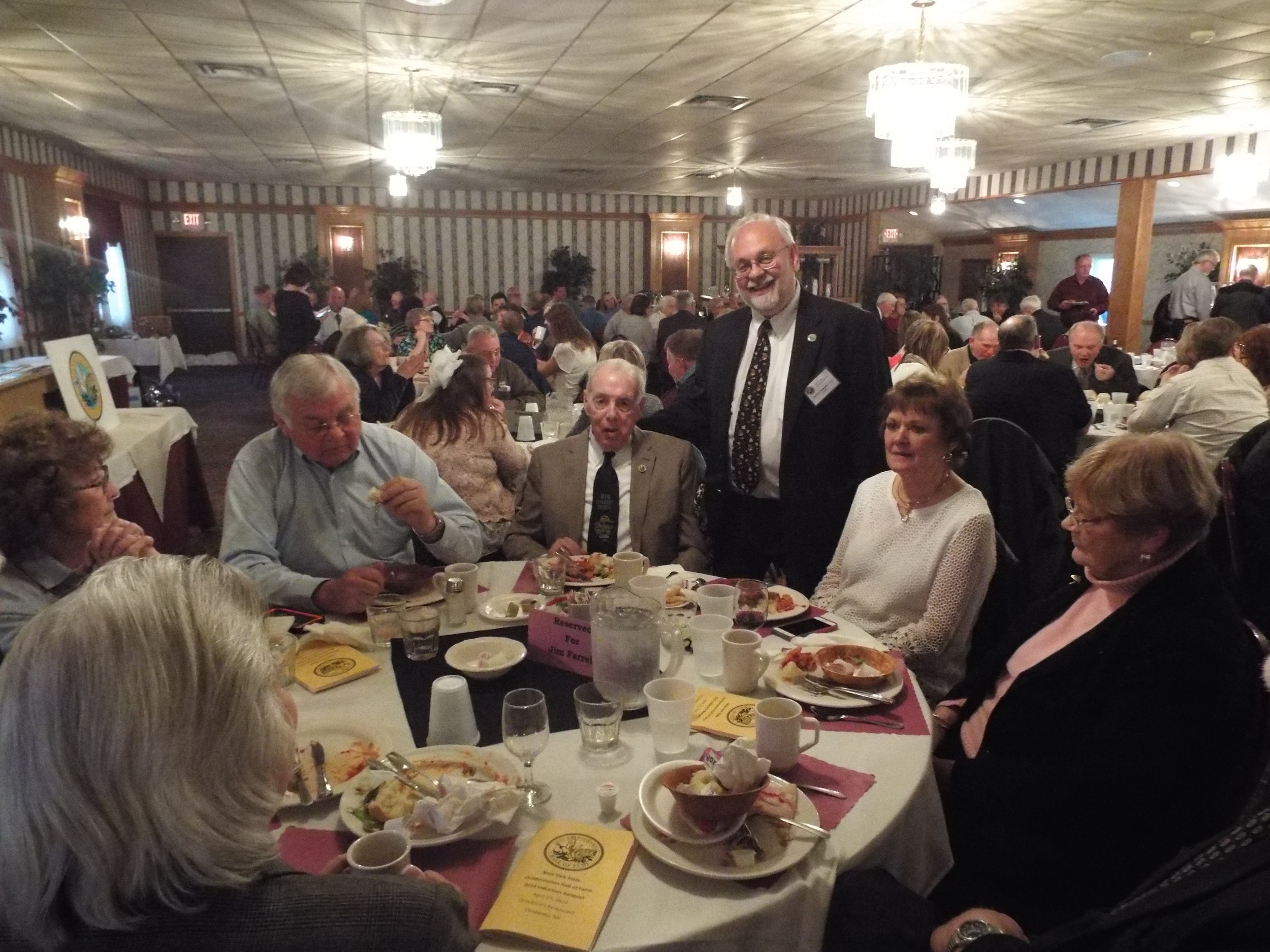 Every year the NYSOHOF holds an induction banquet to formally announce and celebrate new inductees to the Hall of Fame.
All of the inductees are presented with a plaque. Door prizes and raffles tickets are sold to help fund the NYSOHOF.
The banquet is generally held in the on the last Saturday of April at Theodore's Restaurant, formerly the Rusty Rail Restaurant, 3231 Seneca Turnpike (Rt. 5) in Canastota.
The dinner is open to the public and guests, current members of the NYSOHOF, and interested parties are encouraged to attend.
The 2020 Annual Induction Banquet has been tentatively rescheduled for October 10, 2020.
This year, the Annual Induction Banquet that was originally scheduled to be held on April 25, 2020, at Theodore's Restaurant in Canastota did not happen. Due to the COVID-19 Pandemic, New York Governor Andrew Cuomo issued an executive order closing all restaurants and bars and limiting the size of social gatherings indefinitely.
Our Board of Directors discussed our options with the restaurant and decided to reschedule the dinner to October 10, 2020, at 5:00pm.
There are still many unknowns on the size of social gatherings in restaurants that we hope will be finalized in the near future. There may be a max limit on the number of guests that can attend for each inductee.
We will start receiving reservations for the banquet on September 1.  Please wait until this date to contact us on your plans to attend.  More information on reservations will follow as we get closer to September.
The annual raffle for 2020 will be drawn at this dinner.  Still have your tickets, plenty of time to get them in.
Until we meet again, stay safe
Directions to the Theodore's Restaurant
3231 Seneca Turnpike, Canastota, NY 13032