NYSOHOF Annual Induction Banquet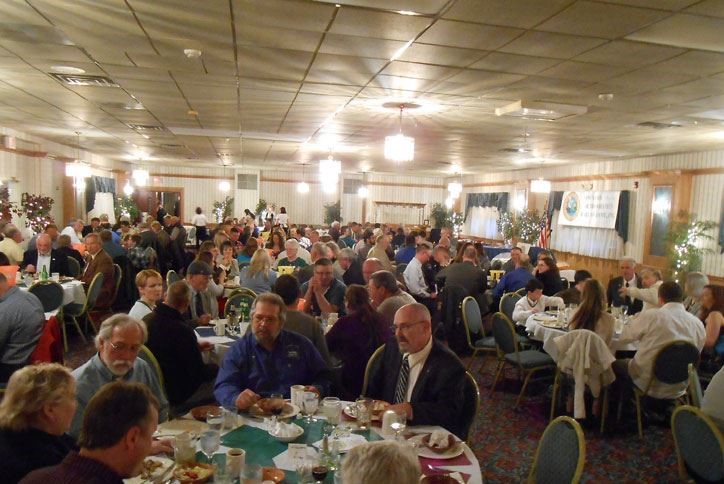 Every year the NYSOHOF holds an induction banquet to formally announce and celebrate new inductees to the Hall of Fame.
All of the inductees are presented with a plaque. Door prizes and raffles tickets are sold to help fund the NYSOHOF.
The banquet is generally held in the on the last Saturday of April at Theodore's Restaurant, formerly the Rusty Rail Restaurant, 3231 Seneca Turnpike (Rt. 5) in Canastota.
To make reservations for this years banquet please call 315-829-3588 or email sfcf@tds.net. Please when you call or email please let them know who you are coming to see inducted so they can seat you as a group.
Registration will begin at 5:00 pm, with dinner at 6:00 pm, followed by the presentations. The dinner is open to the public and guests, current members of the NYSOHOF, and interested parties are encouraged to attend.
The cost of the dinner this year is $25.00 per person. You can pay at the door that night but must make reservations by no later than April 20th 2019
Directions to the Theodore's Restaurant
3231 Seneca Turnpike, Canastota, NY 13032